Should I stay or should I go?


Join the discussion with hosts Elizabeth Singleton and Bruce St. James as The Pulse AZ continues to share their voice on KTAR. Why do fools fall in love? Are there any strangers to heartache? Is it love or is it fantasy? How does infatuation become obsession? Why am I calling and texting and checking FB? Why am I driving past the house? What I am doing parked down the street? Why don't they call? Why don't they Love me back? Why does it hurt so much? Why is my only relief a reaction from them? Why do I keep doing this to myself?Most of us have had our heart broken or experienced a rough break-up. For some of us a few beers and a night out with friends was enough to keep us from crossing the stalker line. For others it may have been a night in with the girls, a screening of terms of Endearment (any tear evoking movie) and some delicious food helped us begin the healing process. And we moved on, eventually.Unfortunately, some of us don't get from point A to point B without a few humiliating moments.DR. Janeen DeMarte

will help us sort out some of the following questions and more. What are healthy and unhealthy relationships? How do relationships affect our mental health and our well-being? Should you stay or should you go? Tune into KTAR this Saturday for The Pulse AZ to find out.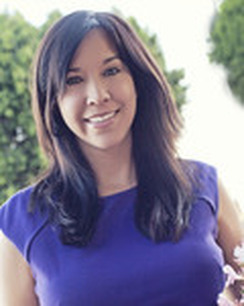 Dr. Janeen DeMarte is a licensed clinical psychologist who has a private practice in the Phoenix area. She holds a master's degree and PhD in clinical psychology. with a concentration on
forensics
- and graduated from Michigan State University and fulfilled her doctoral residency at Arizona State Hospital. Her clinical training was done at outpatient clinics, correctional facilities and inpatient unit settings. She has served as the Clinical Director of a large outpatient behavior health clinic in Phoenix and "oversaw the practice of numerous multidisciplinary treatment providers", according to "
sentiencepsych.com
". Dr. Demarte has developed a highly regarded program for practicum students of Arizona State University, Argosy University, and several other academic institutions. Dr. J says "Mental and emotional well being are fundamental components to your health. Just as seeking medical attention for health concerns supports physical health, using therapy to address emotional challenges is a proactive means of nurturing a healthy mind. A psychological evaluation can identify emotional/behavioral impairments and also highlight psychological/cognitive strengths".
---