Why Do We Medicate? Is There Another Way


Join the discussion with hosts Elizabeth Singleton and Bruce St. James as The Pulse AZ continues to share their voice on KTAR.
Join the discussion with hosts Elizabeth Singleton and Bruce St. James as The Pulse AZ continues to share their voice on KTAR. This week's show will focus on the treatment options. How often do we visit our health care provider only to leave disappointed with a handful of prescriptions. Is anybody truly listening to us? Is medication the first option or the only option discussed? How much time is spent with the provider? Do we see the same provider every time? One of the key indicators of positive health outcomes is the patient's relationship with the provider. With an average of 7 minutes per patient, how likely is it that a relationship will develop.

Are Our Kiddos Over-Medicated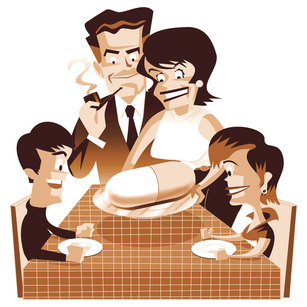 Is medication the new norm for parenting? Do our kids stand a chance at developing into capable and productive adults when we medicate their problems away? We understand that medication is often necessary and many parents have avoided medication until all other options have failed. It may be likely that these parents are also using medications as a means to facilitate other treatments, with the goal of reducing or eliminating meds all together. We also understand that for many illnesses, medication is never off the table. However, the amount of medications prescribed to children is concerning. Even more concerning is that for many kiddos, medication is the only intervention. There are many alternatives to replace, reduce or compliment medication therapy. They are not as easy as just giving a pill. They require time, effort and often self- reflection. Many parents are unable or unwilling to put in the work. let's talk about it.

---
The DSM-V Controversy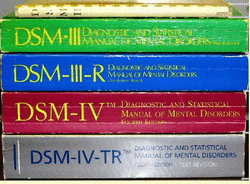 Did we need another? The release of the new Diagnostic and Statistical Manual of Mental Disorders has us talking again. Some of the complaints are old and some are new. The most common criticism of the new manual is that it turns every life situation that causes discomfort into a disorder. There are arguments for and against the necessity of the inclusive nature of the new manual. It really all boils down to billing. In order for a provider to receive compensation for services they must diagnose. Proponents claim that inclusion allows for a diagnosis to be temporary, rather than lifelong. Opponents claim that inclusion is over the top and provided a platform for more medication. What are your thoughts?

---