Upcoming Show July 13, 2013
Bi-Polar Disorder
This week's show will focus on Bi-Polar Disorder (BPD). Nearly 5% of the population will have some type of episode that mirrors the symptoms of BPD. This is not to say that 5% of the population will be diagnosed with the disorder but rather to emphasize the unique experiences of individuals with BPD. Manic Depression is a complex disorder indicated by extreme and fluctuating moods. Although all human beings are capable of mood swings, individuals with BPD experience mood swings often not associated with a particular event. There is division in the community about the genesis of the disorder. However, most providers would agree that medication is a necessary part of treatment.

One Woman's Story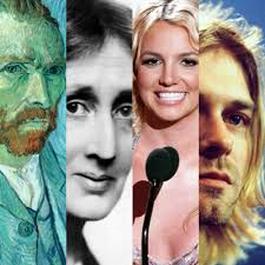 I am not famous. I am not artistic. I am not a genius. It seems I was robbed of all of the glamorous symptoms of Bi-Polar Disorder. I am moody for sure. I have highs and lows. The highs are not as euphoric as I hear they are for others but I can get so much accomplished. The lows are pretty low I suppose. I have managed to stay out of the hospital for more than a decade. The agitation accompanies the highs and the lows. The paranoia is not attached to a high or a low. It does not take sides. The psychotic features are very loyal to the mania. Please don't be afraid of the word psychotic. I know, it sounds totally scary, but it really isn't so bad once you get used to it. So maybe I hear sounds that come from nowhere. Maybe I see things that require a closer look. I am okay with it, mostly. I know that my mind likes to see if I am paying attention. It's like a pop quiz. The thought of the quiz is frightening, unless you know the material, and I do, after 26 years I know the material. I have struggled. I have been on and off meds, in and out of therapy, and in on again-off again relationships. I have kept many friends and lost a few. I have alienated myself from much of my family, by choice. I have had big dreams and high expectations. I have failed and succeeded. This is not so different from any of you I hope. I may have taken a few extra years but I have settled (grown up) and achieved some sense of stability in my life. The highs and lows will come and go. Agitation may often linger too long. I will always be preparing for the next pop quiz. I will work a bit harder at maintaining friendships. I will spend a vacation or two on the psyche unit over the next 25 years. I am okay with all of it. It's just me.

---