Upcoming Show Saturday June 22, 2013

Next Saturday on The Pulse - AZ on 92.3 KTAR The Voice of Arizona


Join the discussion with hosts Elizabeth Singleton and Bruce St. James as The PulseAZ continues to share their voice on KTAR. This week's show will focus on aspects of the current model or perceived model of behavioral health care.



Although prior shows have addressed the topic of the health care system, we felt it would be beneficial to explore how our health care system evolved into a quick fix model of care and drive through delivery system. Our guest this week will provide a glimpse through the eyes of a psychiatrist.
We often can't stand health care providers due to long wait times, monotonous forms, and very little time spent discussing symptoms and problems. Can all doctors really be that callous? Are they in it for the money? Is the goal to maximize profits at the expense of the patient, assuming that the patient will come back. After all, the patient just invested hours of their time waiting, paid a co-payment and maybe even took time off work. What are the chances the patient will be willing to repeat this process? Safer to stay with the devil you know, right?


---
Meet our Guest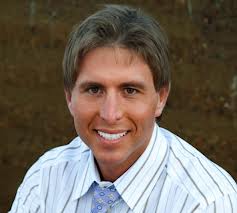 Michael Yasinski Md is a board certified psychiatrist and CEO of
yasinskipsychiatry.com
. he practices a house-call model of care with the sole goal to maximize the care of his patients with no compromises. He is an expert in prescribing medication but unlike most psychiatrists he also provides therapy to all of his patients. He provides a level of personalization that is evidenced by his availability to his patients. He spend over an hour with every patient and chooses to really get to know them and their family.
Michael yasinski Md is a board certified psychiatrist who treats adolescents and adults. He graduated medical school from u of Arizona and completed a residency in psychiatry from Ohio state. He is the founder of
www.yasinskipsychiatry.com
which is his dedicated house call practice where his expertise in medication, therapy, addiction, and family dynamics are used to treat his patients uniquely personalized and comprehensive model of care
---