Show Segments
The Pulse AZ has its finger on the heartbeat of Arizona's most important mental health news and information affecting our society, our government, and our lives. Each Saturday presents a show focused on the community, public policy, or current events that are impacting our friends, family, and those we care about who live with mental illness and other disabilities.

Community

Phoenix is home to hundreds of community outreach programs, agencies, and events that support people from all walks of life. In our community segment, we shine a spotlight on the very programs that are bringing positivity and hope into the lives of our mental health community. The more informed we are about what is happening around us, the more we can do to help make a difference. If you or someone you know has an event or cause, is trying to create awareness, or is providing a solution to better the community, we are here to make sure you are recognized for your efforts and service.

Public Policy

Legislation is created to protect our basic right to live peaceful and happy lives. Often times, we feel the effects of a policy and have no way to express our opinions to those responsible. Our public policy segment is your chance to get the real story behind the rules and regulations that are currently shaping the quality of life for citizens with mental illnesses. Our guests will discuss current policy and tell you about new bills on their way to being approved. Each show is an open forum for callers to speak to the legislators whom we have entrusted to take care of our community. Together, we will discover the truth about our public policies and the individuals responsible for creating them.

My Life

Are you a breast cancer survivor? Or a soldier suffering from post-traumatic stress disorder (PTSD)? Do you work tirelessly as a social worker and never hear the words 'thank you'? My Life is our most important segment because it is truly about you. Together with radio host Elizabeth Singleton, you will hear about the life-changing moments that made people who they are today. You will hear stories from those who embrace controversy and struggle, and choose not to change. You will learn about the personal struggles of those with mental illnesses. Each story is welcome. Every voice tells a story that we want to hear. We want to show the side of life that inspire hope and courage in our listeners so that they may live their lives to the fullest. We want to honor you for what you do and, most important, who you are.

Current Events

"KNOWLEDGE IS POWER!" Our current events segment provides you with the most up-to-date information affecting the lives of our community. If there is breaking news about legislation that will change our health care – we are going to discuss it. When the news reports a sudden rise in suicides among the elderly community – we are going to reveal the reasons why. If the police find that a recent shooting at a nearby school is directly related to online bullying – you bet we will be talking about it. Tell us what you want to know, and we'll make it happen. We want you to have the information you need to make informed decisions.

We are always looking to feature compelling stories that will enrich our listeners. If you have a story to share that fits one of our segments or would like to hear more about a particular topic, contact us today. We want to hear from you!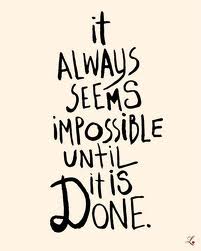 Coming Soon
---