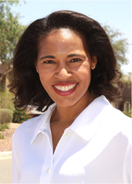 Meet Tonya Norwood


Tonya Norwood is running for Arizona House of representatives for LD20. Her experience working in various government and non-profit positions along with being a mother of four children and personally experiencing how healthcare costs can impact a family have helped her see first hand what issues Arizonans face and how our current legislation has not truly been addressing the needs of their state.



---
Author and Counselor Welby O'Brien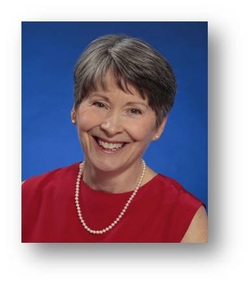 Masters Degree in Counseling (Portland State University); teaching degree (Biola University). Author of Formerly A Wife, and Good-bye for Now (Wingspread),
contributing author Shepherding Women in Pain (Moody Press), and Chicken Soup for the Soul, Divorce and Recovery. Founder of Love Our Vets support network;
wife of veteran with PTSD.
---
This week on The Pulse AZ Radio Show we interview Author Welby O'Brien who wrote Love Our Vets Restoring Hope for Families of Veterans with PTSD

"..a unique and valuable resource… practical and emotional support to countless loved ones of veterans."

-Suzanne Best, Ph.D.
Co-author of Courage After Fire

Special thanks to Cara Czarnecki for sharing her support and story.


This week on The Pulse AZ Radio Show we interview Author Welby O'Brien who wrote Love Our Vets Restoring Hope for Families of Veterans with PTSD
Saturday October 20, 2012

The Pulse AZ salutes the military veterans who have made sacrifices to ensure America's freedom and commemorates these heroes. We recognize the importance of the duties they have performed. The Pulse will host a few stories from our local Veterans .

This week on The Pulse AZ Radio Show please join us as we celebrate our Veterans with guest from Military Assistance Mission a non-profit organization providing financial and morale aid to our current Arizona active duty military, their
families and wounded warriors regardless of overseas deployment status. Also
joining us Rick Kalinowski & Laurie Cairns from the Rock group GTR who is holding a fundraiser concert which will benefit our wonderful Veterans and their families.November 10th Charity Concert Event at the Brittany Community Park


Also joining us on the show American Healing Arts Foundation (non-profit)

Serving U.S. Veterans with FREE art classes (supplies included) & art

therapy. Art is a proven form of therapy.

www.americanhealingartsfoundation.com

---

Veterans Sculpture Class

AHAF SCULPTURE CLASS HELD AT ASU/VUB Ron Head, award-winning sculptor, taught the sculpting class for American Healing Arts Foundation at ASU/VUB. Both teacher and students were thrilled with the end results!

---

---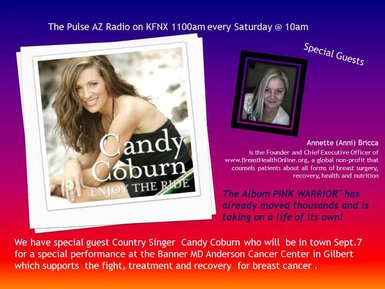 The show recaps country-western performing artist Candy Coburn
http://www.candycoburn.com/
who made a special
performance at the Banner MD Anderson Cancer Center in Gilbert and was our guest on the The Pulse AZ Healthcare radio show this Saturday, September 3, 2011.
---

Is your son, your sister, your co-worker struggling with mental illness. Why is it so difficult to get them the help that they so desperately need? Why does mental illness so often become a criminal justice issue? Learning how to navigate "the system" is a steep learning curve.

"The mission of David's Hope is to promote and secure treatment for those with mental health disorders and addictions through increasing collaboration between our mental health and criminal justice systems."

David's Hope is an education and advocacy agency designed to provide people living with mental illness, and all those involved in their care, the skills and knowledge needed to navigate the behavioral health and criminal justice systems. David's Hope teaches people how to advocate for themselves and others by empowering them with information, training, resources, and mentoring. Through education and mentoring we hope to create understanding in the community of the issues facing those living with mental illness involved in the criminal justice system.


---
Saturday August 25, 2012


Randy Webb, MA, MC, LPC, LMHC and clinical trauma therapist has spent over 16 years helping others to overcome traumas and ailments stemming from past incidents; and causing patients to become mired in lifestyle choices and behaviors resulting from root situations never properly recognized and dealt with when they took place initially.This is called Trauma Informed Care and it is overwhelmingly successful in many cases.

Randy is a student of Dr. Milton Erickson, who was responsible for demonstrating the benefits of hypnotherapy on both academic and social platforms. The Erickson foundation, located in Phoenix, Arizona works with clinicians and physicians to help further its patient centered philosophy--one of holistic healing that deals proactively and productively with root causes of trauma and illness. This is accomplished by using the patient as the focus of therapy, and the clinician as more of a tool to bring the patient to their own meaningful experience and healing.

Randy believes, as do his various contemporaries, that only through the patient empowering him or herself by dealing head on with the root cause of trauma or illness, can the patient break patterns of thought and behavior keeping them stuck within an unhealthy paradigm. Randy can be reached at rwebb@friendshipcmhc.org or 602-241-6656.


---

---

Saturday August 18, 2012


Dr. Katka Novakova is a medical physician specializing in naturopathic health and wellness. Specifically, Dr. Novakova's focus is in the practice of holistic healing, including the mind, body and spirit connection. Dr. Novakova believes that clinical diagnoses and prescribed medications alone can only go so far in the treatment of both physical and psychological trauma, ailments and diseases.

Her practice supports a more inclusive and patient centered viewpoint. This includes self-empowerment therapy and actualization, in order for a patient to be able to arrest their own ailment--versus reliance on temporary medication allotment and permanent therapeutic necessity. According to Dr. Novakova, only by addressing the spirit, or the subconscious self, can a patient learn to rise above any negative lifestyle habits and developmental problems arising from trauma, as well as diagnoses keeping many patients subservient to their diseases and disorders.

This healing on a spiritual level is accomplished through regressive therapy bringing the root of an issue, be it mental, physical or emotional to the forefront so it can be dealt with proactively; instead of placated and at times, even suppressed through the employment of purely tangible, surface laden solutions such as diagnoses and long-term medications.

Dr. Novakova can be reached through her website at

drkatkanovakova.com

or at (480) 551-9000.

Saturday August 11, 2012


Dr. Koufman's latest study, just published in the Annals of Otology, Rhinology & Laryngology, shows that alkaline drinking water may be of great benefit for people with acid reflux, while ordinary tap and bottled waters failed to make the cut.

Dr. Koufman found that alkaline water neutralized pepsin, a stomach enzyme that, when activated by acid, causes painful reflux symptoms that can even lea d to cancer.

This is important news for the 125-million reflux-sufferers in the United States, since: Alkaline water is a natural remedy. It costs far less than medications traditionally administered to treat the disease Alkaline water won't cause the long-term side effects from PPIs, such as anemia, malabsorbtion, increased bone fractures, bacterial infections, and more.

"Relief from reflux disease is possible with a healthy diet and lifestyle. Life-long medication is not what most people want or need. Our research will soon unequivocally establish that reflux patients can gain control of their disease through buffering with alkaline water and a low-acid diet," says Dr. Koufman.


---

---

Saturday July 28,2012

New state funding for Arizonans with serious mental illnesses returns some of the services they lost two years ago and paves the way for a temporary agreement in a decades-old class-action lawsuit.

The budget for the fiscal year that begins July 1, which Gov. Jan Brewer signed Monday, includes $38.7 million to restore housing, counseling and other services to people with serious mental illnesses who don't qualify for Medicaid.

That's less than the roughly $50 million cut in 2010, and the two-year deal doesn't end the 30-year-old court case. But the money represents a significant turnaround in a lengthy legal battle over treatment of some of the state's most vulnerable residents.

Read more:

http://www.azcentral.com

Saturday July 21, 2012

The Pulse AZ would like to thank Rosalind Hinton LMSW for coming on the show to discuss how to help your child deal with todays life tragedies.

---

Saturday July 14, 2012

---

Arizona House of Representatives members Amanda Reeve (R), Matt Heinz (D), Senator Linda Gray (R) and Maricopa County Attorney Bill Montgomery (R) will be joining us to discuss state and federal legislation regarding the synthetic drugs Bath Salts and K2/Spice. Our esteemed panel of guests will share their insights and experiences regarding the dangers of these drugs, as well as the steps being taken to eradicate the threats these substances pose to the Arizona state citizenry.

7-14-12 To listen to show download

here

.

Saturday September 22, 2012

ShaRon Rea, Author and Founder of The Whole Family, is a compassionate woman with a strong business background that encompasses more than 30 years experience in the fields of communication, education, childcare, and public service. She is a Certified Life Coach, with an expertise in parenting issues for parents of teens, parents moving through divorce, and parents committed to raising happy,well-adjusted children of any age. Her personal story includes navigating her own divorce after 21 years of marriage, creating an effective co-parenting relationship with her former spouse and helping her children adjust to their new family structure in Scottsdale, Arizona.

The Whole Family
Info – cell-480-420-9551ShaRon@thewholefamilycoaching.comwww.thewholefamilycoaching.comwww.facebook.com/thewholefamilywww.twitter.com/twfcoaching

---

---

Last Week's Guest September 29, 2012

Tom Papas, Executive Director, of The Rock at 32nd St Community Center. He will share with our audience the purpose/vision of R32, the grand opening celebration, current programs operating now at R32, vision for future programs.

With the opening of The Rock Teen Center at 32nd Street in October 2012, the dream has finally become a reality. Maintaining "a kid's worst enemy is too much time on their hands,"



---

---

Saturday September 1, 2012

During the years Debbie Petrina lived with MS, she has spoken to thousands of persons affected by MS as a 15-year volunteer with the National MS Society and on her own. Originally from Pittsburgh, PA, she currently she resides in Glendale, AZ with her husband. An avid reader, volunteer, and swimmer, Debbie's ability to ffectively manage her MS enables her to enjoy travelling with her husband in their accessible RV. Visit her website at

www.DebbieMS.com

Author and Multiple Sclerosis survivor Debbie Petrina will be discussing her experiences with MS. She will also be discussing her latest literary work,Managing MS: Straight Talk from a Thirty One Year Survivor. Multiple Sclerosis affects roughly around 500,000 people in the United States, with an estimated total of 2.5 million people worldwide. These figures do not take into account those not officially reported annually, possibly raising these numbers from these conservative estimates. Upwards of 200 new cases are discovered weekly,and affects mostly those within the age ranges of 15-60 years old.

---

Hello from Debbie--

Hello from Debbie--


I've walked in the shoes of someone living with MS for most of my adulthood, and I've learned the ropes in managing it so that I can enjoy my life. My fear of having MS and where it will lead is gone. I have, and will continue to offer help, support and guidance to those affected
by this chronic illness.


Debbie Petrina,
Author of Managing MS



---